Culver Equipment, LLC
~ Your Material Handling Specialists ~
We offer solutions to maximize efficiency of material handling systems and warehouse equipment using innovative design and planning to maximize productivity and operational efficiency, lowering overall operating costs.
As one of America's fastest growing companies in 2016, we have the resources and experience to offer a variety of both new and used warehouse equipment at great prices. Our current inventory includes new and used pallet rack, cantilever systems, warehouse mezzanine, industrial shelving, pick modules, and conveyor systems that can be packaged and designed for your custom material storage needs.
We also offer all associated components including wire deck, load beams, and columns for mezzanine systems to fit specific applications in your growing warehouse setup. Check out our online catalog and the products page for more information on our current stock of warehouse equipment solutions.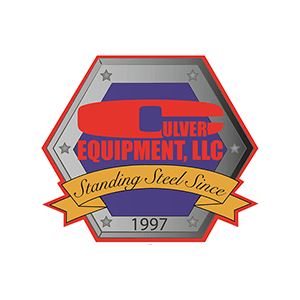 Celebrating 20 years
of service as a leading
consultant and provider
of warehouse equipment
Services
~ How may we help you ~
Products
~ What we have to offer ~
We offer a large variety of unique solutions for material handling and storage. Our selection includes pallet racking (push back, rivet rack, drive-in, drive-thru), cantilever racking, wire shelving, warehouse storage rack, industrial shelving, and record storage systems.
Solutions for companies looking to increase floor space without relocating. Warehouse mezzanines offer the ability to expand and keep costs low. We offer planning, design, installation and permits for complete mezzanine systems.
We offer a range of material handling equipment including scales, material lifts, lift tables, modular offices, catwalk systems, and rolling ladders. Material lifts or Vertical Reciprocating Conveyors(VRC's) are great for replacing heavy equipment used to lift materials to upper levels. Create a safer approach to lifting operations.
We offer both new and used conveyor systems to meet your material handling needs. We specialize in the planning and installation of both powered and non-powered warehouse conveyor systems. Check our product page for more information on specific types including gravity rollers, skate wheels, as well as expandable and flexible systems.
About Us
~ Our story of long experience ~
Our humble beginnings
Culver Equipment was founded in 1997 by John M. Culver. The company is based out of Arizona, but has worked on projects all over the United States. One of our core beliefs is a strict adherence to all safety protocol. We have an impressive record for preventing work-related accidents. At Culver, we provide a full service product, from design to installation and every step in between, providing a clean and ready to use product in a timely manner. We approach each project as unique and believe each project has different needs and solutions. We enjoy working on projects that present opportunities to be creative and find a solution to a unique problem.
Team Members
~ Our dedicated professionals ~
Testimonials
~ What people are saying about us ~
We needed a pallet rack system to store 3000 plus pallet positions of product. The equipment used to access the system was very narrow (65″), man-up lifts. We also wanted the option of converting the system to a non-maned fully automated system in the future. Culver installed system on Superflat floor with aid of laser level to maintain precise location of all components. This was great, so an intelligent computer system used in the future can have fixed coordinates. The system was completed in a timely manner and we are very pleased with the results.
We have a railroad access pit that we are not using anymore, we got qoutes from several companies to fill in the pit and install racking, they were all around $60,000. Culver came in and designed a pallet system that followed the contour of the pit and not only saved us around $45,000 and gave us 608 pallet positions, but also left us the option to go back to railcar shipments in the future.
Culver News
~ Recent events and projects ~
Vital to any successful warehouse distribution center is the efficient use of industrial pick modules. They are the heart and soul of all well-managed facilities that process and handle product delivery. Pick modules, often referred to as order picking systems, can help lower operating costs, provide better space utilization, achieve quicker, more efficient throughput, and maintain superior order accuracy. What Components Make Up Pick Module Systems? Pick modules are generally a system consisting of multi-level rack structures constructed in a way to
Contact Us
~ Reach us right away~
Culver Equipment, LLC
117 W Forest Grove Ave
Phoenix, AZ 85041
Telephone: 480-855-0088
Fax: 480-739-9074
E-mail: sales@culvereq.com
Mailing Address:
2487 S Gilbert Rd. Suite 106-268
Gilbert, AZ 85295