Warehouse Equipment Products & Supplies
we carry new and used material handling equipment and products
Industrial Stairs, Warehouse Storage Shelving and Boltless (RiveTier) Shelving Systems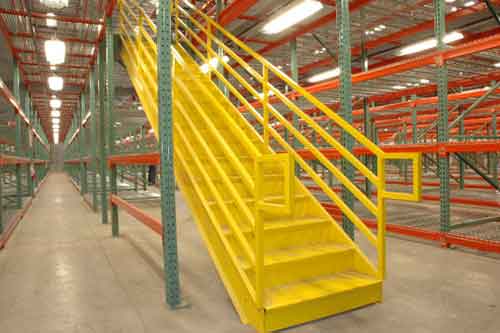 For safe and easy access throughout your facility, check out the industrial stairs available at Culver Equipment. These strong, durable stairs are perfect for industrial/commercial maintenance and storage access. Industrial stairs can be engineered to your specific requirements and they meet OSHA safety standards. Our boltless shelving is constructed with industrial strength materials and offers unobstructed access to all sides. These units are great for record storage, and can be used in multi-level catwalk systems.
02/06/2018
Talk to one of our professionals today
For more information on our products and services, please contact us at your convenience. Need a custom quote on equipment or supplies? Please use our quote form for additional help.