Warehouse Equipment Products & Supplies
we carry new and used material handling equipment and products
Pallet Racking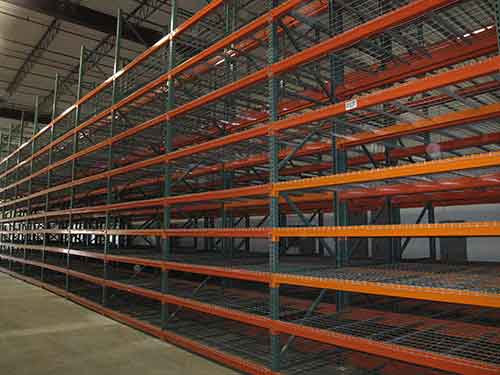 If you need to increase storage density in your warehouse, storage and/or distribution center, manufacturing facility or retail establishment, then talk to us about our range of new and used pallet racking. We offer a wide range of pallet rack systems, each offering a specific way to store your palletized materials horizontally in layers, and we help you to find the rack that offers you and your company the best and most effective method to meet your unique storage needs.
02/06/2018
Talk to one of our professionals today
For more information on our products and services, please contact us at your convenience. Need a custom quote on equipment or supplies? Please use our quote form for additional help.